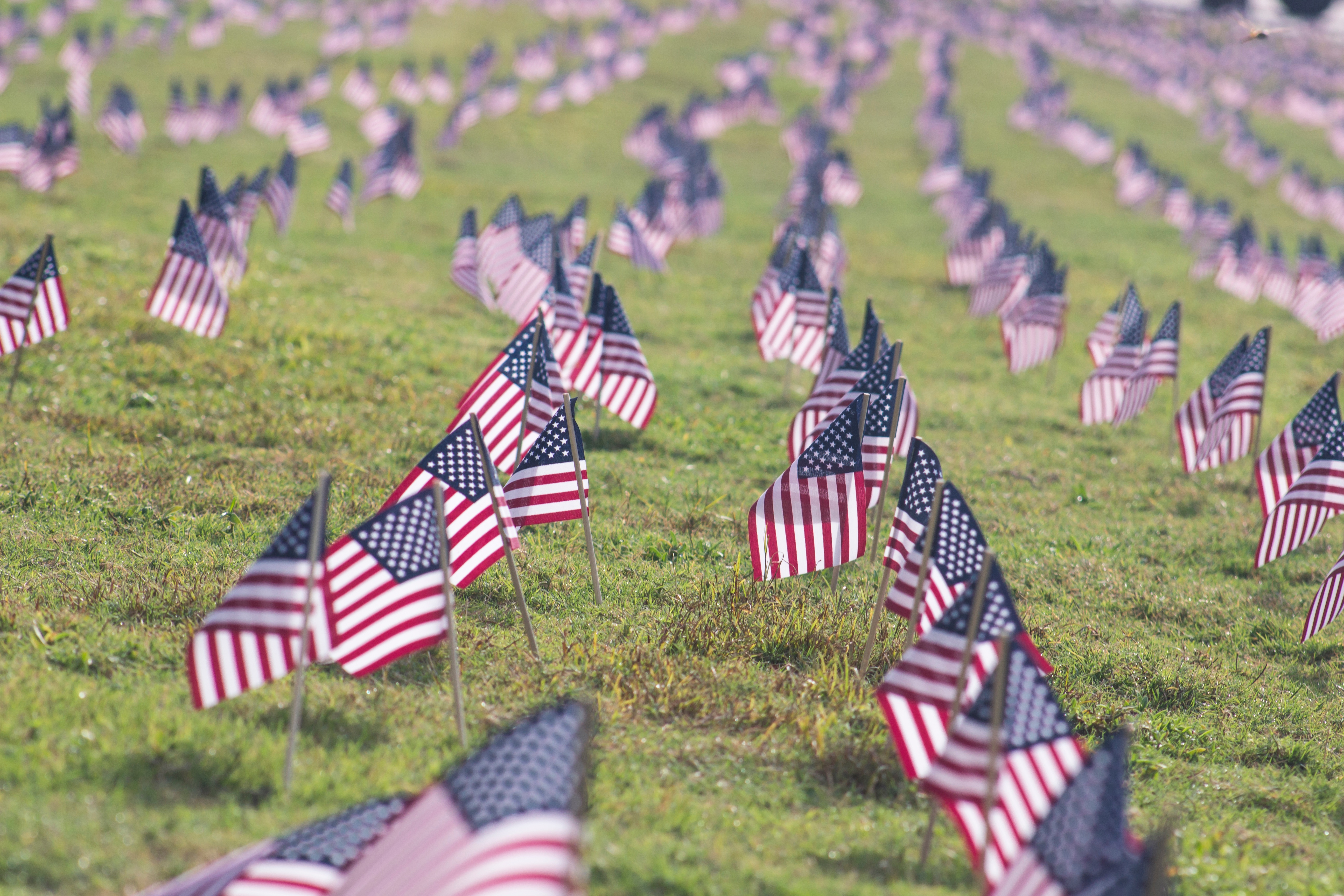 It's all too easy to forget why we celebrate Memorial Day with the sales tempting us to buy things and parties to take advantage of the three day weekend, but if you want to recapture the true spirit of the holiday, here are 5 things you can do:
Set the Flag at half-staff
If you don't already have a flag, at this time of year they can be found at any home improvement store and even the grocery store. By flying it at half-staff you are paying honor to all of our fallen soldiers.
Volunteer at a local VA
Why not take some cookies or baked goods to the local chapter of the VA. Many of the veterans in these homes don't have families that visit them regularly. This small act of kindness can go a long way. While Memorial Day is about those who have died, it is always good to show support for our Veterans.
Observe the national Moment of Remembrance

Each Memorial Day at 3pm is the Moment of Remembrance, a time for silence to reflect upon what others have sacrificed in order to give us our freedom. Pause for a moment around you and see how many people you can influence around you.
Attend a Parade
Tampa is planning the largest Memorial Day Weekend Celebration at Channelside on Sunday, May 28. Celebrate our fallen heroes with a mix of food and drinks and live music. The event is free to the public. For more information, visit the event page on Facebook.
Pass it On
The most important thing to remember on Memorial Day is that you teach the next generation about the sacrifices of the fallen and why we take a day each year to remember them. That way our soldiers and their sacrifice will never be forgotten.
I would like to express my thanks and gratitude to all who have served and continue to serve. If I can be of any service to you or your families with you home buying needs, or anything else, please contact me.